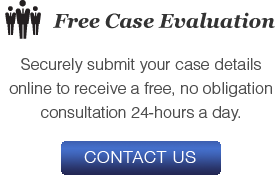 DUI Appeals in Georgia
The Appeals Process
Your legal representative may suggest filing an appeal with a higher court in your case if she or he thinks that doing so may better the outcome. The premise is usually legal error – a suggestion that something was wrongly handled during the hearing process and this harmfully affected the jury's choice.
If the outcome of an appeal is in your favor, your case could be dismissed or you could be retried or resentenced.
The higher court – the appeals court – considers the actions since your first appearance at arraignment as well as legal briefs filed by each lawyer explaining their position.
No new facts can be admitted for this court to consider. This court is purely looking for mistakes in the proceedings.
Complete our free DUI case evaluation as soon as possible so that you can reduce or even prevent any consequences of a DUI conviction in Georgia. Our expert driving under the influence attorneys stand ready to serve you.