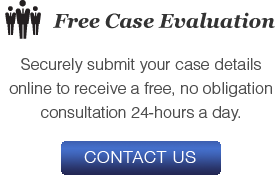 Fayette County DUI
You may have heard that the legal blood alcohol content (BAC) limit in Fayette County is .08%. However, did you know that if your BAC is as low as .05%, you can still be charged with a Fayette County DUI if the prosecution can prove that your driving was impaired due to the consumption of alcohol? However, with the right Fayette County defense lawyer on your side, you can fight your charges and disprove the prosecution's evidence against you.
The consequences for a Fayette County DUI conviction could include paying fines and court costs, serving jail time, performing community services, and attending mandatory alcohol education courses and/or treatment. You may also be ordered to serve probation. If you violate any of the terms of your probation, you could face increased penalties.
Other factors that could result in additional consequences include having a prior drunk-driving conviction, driving a child at the time of your arrest, or causing a vehicle accident that results in personal injury, wrongful death, or property damage. In the event of an accident, you could also face civil penalties if the victim decides to press charges.
If you test over the legal limit or decline to take a breathalyzer test, you could face a license suspension imposed by the Department of Motor Vehicles. This license suspension occurs whether or not you are found guilty of DUI in criminal court. For a first offense, this suspension is for one year, while a second offense could result in a three-year suspension.
So if your BAC was under the legal limit, how can the prosecution prove that your driving was affected? The prosecutor may call on the arresting officer to testify about your appearance and behavior during the time of your arrest. The officer will then describe any signs that indicate intoxication, such as erratic driving, slurred speech, or the smell of alcohol. It's important to remember that officers handle hundreds of arrests each year—it is unlikely that he or she will remember all of the facts of your case. If your defense attorney can disprove facts from the officer's testimony, the chances of a successful outcome are increased.
For a free evaluation on your Fayette County DUI case, please fill out our online contact form today.