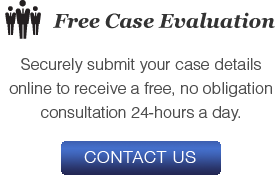 Walton County DUI
You've been arrested for driving under the influence (DUI). During your arrest, you may have been asked to step out of your vehicle to perform a series of field sobriety tests. After that, you were probably brought back to the police station to take a breathalyzer test, which is used to determine your blood alcohol content (BAC). If you have found yourself in this terrifying situation, you need an experienced Walton County DUI attorney on your side to defend you against your drunk-driving charges.
The penalties for a DUI are steep. The judge may sentence you to serve jail time, attend DUI School, perform community service, and pay fines and court costs. In some cases, you could be ordered to install an ignition interlock device in your car. This device, installed in your dashboard, measures your BAC before the vehicle will start.
Your driving privileges can also be taken away as the result of a DUI. In fact, your license may even be suspended before going to criminal court. How is this possible? The Department of Motor Vehicles has the authority to impose an administrative license suspension on drivers who fail or refuse to take a breathalyzer test. This license suspension can start 30 days after your arrest unless you request a hearing within 10 business days.
Certain circumstances could increase your consequences. Do you have a prior DUI on your criminal record? Was a child in your vehicle? Were you driving a commercial vehicle? Was there a car accident that caused personal injury or even wrongful death? If so, you could face additional jail time and fines. If you are facing a fourth DUI offense, you could even be convicted of a felony offense, punishable by at least a year in a state penitentiary.
Your very livelihood could be affected by a Walton County DUI charge. Some employers have a policy against hiring applicants with a criminal record. If you are a commercial driver, your CDL license could even be revoked.
As you can see, a DUI conviction is something no one wants to endure. To avoid this, you need a highly-qualified Walton County DUI defense lawyer on your side. The Law Office of The Turner Firm, LLC have an impressive record of getting charges thrown out or reduced to a non-DUI disposition such as reckless driving. Call us today for a consultation—you have nothing to lose.