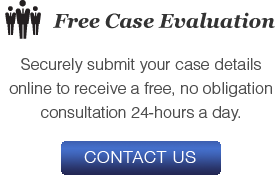 Georgia DUI License Suspension Hearing Schedule
After a driving under the influence (DUI) arrest in Georgia, you must be proactive in order to save your license from automatic suspension by the Department of Driver Services. The first step in appealing your suspension is to submit an administrative license suspension (ALS) hearing request by the 10-day deadline. Failure to send the appeal in time means that you forfeit any right to fight your suspension.
If the Department of Driver Services approves your request, you will get a notice in the mail (so make sure your address on the DS-1205 form is correct) notifying you of the scheduled hearing date. This typically takes place 60 days after your initial drunk-driving arrest. You can also look up the date on the Georgia Office of State Administrative Hearings website. ALS hearings are often scheduled in the morning; however, your presence is not required and your attorney can attend in your place.
Because the license suspension is an administrative—rather than a criminal—matter, your hearing will be heard by a different judge and in a different court than the official criminal case. This is because the State of Georgia considers driving to be a privilege rather than a right; therefore putting licensing in the hands of an administrative agency.
Losing your driver's license can have a significant impact on your day-to-day life, so it's worth submitting a suspension appeal before the 10-day deadline is over.  Also keep in mind that ALS hearings are significant for several reasons. The first is that it gives you a chance to save your right to drive. The second is that it allows your attorney to prepare for the criminal trial, as the ALS hearing is the first time he or she will be able to question the arresting officer.
Appealing a license suspension can be confusing. Our attorneys invite our website visitors to enter their questions through our online form —24-hours a day—for an obligation-free evaluation.