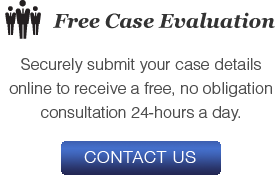 Georgia DUI License Suspension
Getting around Georgia without a car is almost impossible. Unfortunately, if you are facing a driving under the influence (DUI) charge, you are at serious risk of losing your driver's license—even if you have yet to be convicted. That's because Georgia allows the Department of Driver Services to suspend your driver's license just for failing the blood alcohol content (BAC) test or for refusing to take it altogether.
The driver's license suspension is a fairly quick process. After you're arrested for drunk driving, the officer will confiscate your license and provide you with a yellow DS-1205 form that explains your suspension as well as serves as a limited driving permit. Then, you have only 10 business days to submit a hearing request to the Department of Driver Services in order to appeal your suspension. Missing this deadline by only one day means you have lost any chance to contest your license penalty, and your right to drive will be taken away 30 days after your initial arrest.
To request a hearing, you must send the information listed on the back of the DS-1205 form (such as your name, address, date of birth, etc.) as well as a check or money order for $150. It's important to submit your request via certified mail as well as to record your check number so you can see if it is cashed by the Department of Driver Services.
Many people find that working with a DUI attorney is helpful when appealing their license suspension. For your appeal to be successful, you must successfully challenge the legality of your drunk-driving arrest or the results of your BAC reading. In the case of a breathalyzer test refusal, you may need to show that the officer never informed you of the implied consent warning. An attorney can help you collect any evidence that is favorable to your administrative license suspension hearing to improve your chance of a successful resolution.
Contesting your driver's license suspension is possible—but you must act in a timely manner. For answers to questions you may have about the Georgia administrative suspension, our firm invites website visitors to call us 24/7 or submit a free online case evaluation.