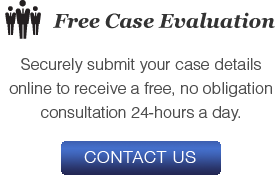 Atlanta DUI Court
After a drunk-driving arrest in Atlanta, you will be scheduled for arraignment at 8 a.m. or 3 p.m. the next business day. Unfortunately, this is a time when many people have prior obligations, such as work, school or family matters.
What Happens at DUI Arraignment?
The arraignment is where the judge will read the State's charges against you. You will be instructed to enter one of three pleas: guilty, not guilty or no contest. Pleading guilty or no contest to DUI means the end of your case—it also means you will be sentenced to a number of criminal penalties, which could include jail time, probation, community service, fines and driver's license suspension.
If, however, you plead not guilty to drunk driving, the Atlanta DUI judge will schedule another court date—known as a status hearing—in 14 days to see if you have hired an attorney to represent you.
Am I Required to Attend the Atlanta DUI Arraignment?
NO! If you have legal representation, your attorney can attend arraignment on your behalf. This allows you to minimize the impact the DUI legal proceedings have on your life while still allowing you to fight the charges against you.
Whom Should I Contact if I Need Advice?
We handle cases in the Atlanta DUI court on a regular basis so our attorneys are very familiar with the system. To help individuals who are going directly from arrest to entering a plead, a member of our law firm is at the courthouse every day. Don't hesitate to call our law firm anytime, day or night, if you or a loved one are facing a DUI in this court.
We invite you to reach out with your questions regarding the legal process or arraignment. Complete our online form now to schedule a free initial consultation—at absolutely no obligation.