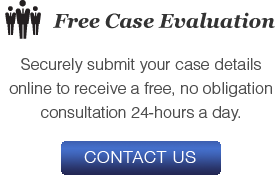 Hall County DUI
You've been arrested for driving under the influence (DUI) in Hall County. Now what do you do? William C. Head and the partners at The Turner Firm, LLC have extended coverage and satellite offices from Atlanta all the way up to the North Georgia area including Hall County and other municipalities.
The first thing you should do is look for a defense attorney who has training and experience in drunk-driving law. DUI defense requires understanding many complex concepts such a breath and blood testing as well as keeping up to date with the newest drunk-driving statutes. While some attorneys may be very skilled in one field of law, that doesn't mean that they have what it takes to win DUI cases.
The attorneys at The Turner Firm, LLC have years of experience in handling Hall County DUI cases. They have undergone extensive training on breathalyzer machines and field sobriety testing, which gives them the upper hand when going up against the prosecution. Their number one goal is to protect your rights during this difficult time and fight the serious charges you are facing.
It is all too easy to think that just because you have been arrested for drinking and driving you will be convicted. This is not the case. The prosecution has to prove beyond a reasonable doubt that you are guilty of the crime of DUI. However, many prosecutors lack knowledge regarding the science behind breath testing or field sobriety testing. If your DUI defense attorney can show that your test results are inaccurate or that your field sobriety tests were improperly administered, the prosecution's case against you will be weakened.
Why fight a Hall County DUI? Drunk-driving charges are taken very seriously by judges, and the penalties for a conviction could include probation, incarceration, fines, community service, alcohol treatment, and a driver's license suspension—and that's just for a first offense! Habitual offenders face increased consequences, and a fourth offense is classified as a felony.
Even before you go to criminal court, you face penalties. Refusing to take a breath test, or failing it, can result in an administrative license suspension imposed by the Department of Motor Vehicles. For a first offense, your license may be suspended for one year, while a second offense could result in a three-year suspension. Your DUI defense attorney can represent you in the administrative license hearing to fight your suspension.
To learn how to fight your Hall County DUI charges, please contact The Turner Firm, LLC today!