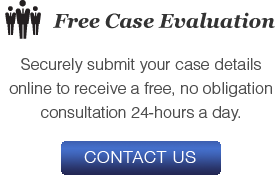 Georgia DUI First Offense
For many Georgia residents, being charged with a driving under the influence (DUI) is their first criminal offense. If you have found yourself in this scary situation, you should immediately speak with an experienced DUI lawyer. A DUI lawyer can explain your charges, the potential penalties, and possible defense strategies that can be used to fight your charges.
For a Georgia DUI first offense, you will face a mandatory minimum sentence of 24 hours in jail, fines ranging from $300-$1000, and 40 hours of community service. You could also be ordered to attend an alcohol risk reduction class, otherwise known as DUI School. This 24-hour class is necessary to get your driver's license reinstated.
You may also be sentenced a minimum of 12-months probation, minus any jail time served. While on probation, you must comply with the terms and conditions, which may include checking in with your assigned probation officer, attending alcohol treatment meetings, and avoiding any additional criminal charges. If you fail to obey these guidelines, you could face jail time and additional consequences.
After a DUI first offense conviction, you could face increased insurance costs once your insurer learns about the offense. In some cases, your insurer may elect to cancel your policy altogether. Once your driver's license is reinstated, you will be required to obtain SR-22 insurance, which is reported to the DMV. If there are any lapses in your coverage, your license could be suspended again.
If you fail your breathalyzer test, the DMV could suspend your license for one year for a first offense. This suspension is entirely separate from any driver's license suspension you may receive in criminal court. After your arrest, you have a limited amount of time in which to request a hearing in order to fight this administrative license suspension.
If you are currently facing a Georgia DUI first offense, please contact the legal team at The Turner Firm, LLC. Our DUI lawyers have undergone extensive training on defense strategies, field sobriety tests, and breathalyzer tests in order to deliver superior legal services to our clients. They have an impressive track record of having first offense DUI charges reduced to a lesser offense or even dismissed. For a free consultation, please contact our law office today.