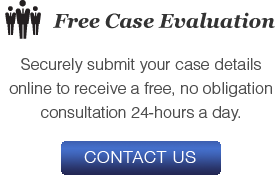 Georgia DUI License Suspension Hearing
After a driving under the influence (DUI) arrest in Georgia, you can request an administrative license suspension (ALS) hearing in an effort to save your driving privileges from being taken away by the Department of Driver Services. Often, this hearing is the first time your defense attorney will have the opportunity to question the arresting officer in your case. But what if the cop doesn't show up at your license suspension hearing?
If the officer doesn't appear at your hearing, the presiding judge will dismiss your case and your driver's license suspension will be overturned. But keep in mind that—even if you win your ALS hearing or the case is rescinded—you could still lose your license if convicted of drunk driving in criminal court.
So why would an officer just not show up? If the officer worked a night shift before your hearing, has the day off, or is on vacation, there is a chance that he or she might not make it to the court date. However, it's more likely than not that he or she will appear, which is why it's important to work with a defense attorney who has a successful track record with ALS hearings.
The arresting officer may try to work with you or your attorney to negotiate a plea deal, in which your administrative license suspension is rescinded if you agree to plead guilty to your criminal charges. The cop is banking on the fact that your defense is weak, or that your attorney does have experience with DUI cases. Again, it's important to have an experienced DUI lawyer on your side who can help you make an informed decision when it comes to plea deals.
If the officer does appear, this can sometimes work in your benefit. Your DUI attorney can take note of the cop's testimony during the ALS hearing and compare it to the official police report. He or she can also reference it during the criminal case to determine if the officer's story has changed since your administrative hearing. If it has, your attorney can then challenge the officer's testimony.
Website visitors who have questions about their DUI arrest are invited to submit them online to arrange an obligation-free case analysis.