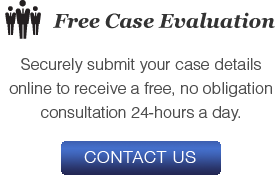 Georgia DUI Intoxilyzer 9000
Breathalyzer tests are used far more often than any other method—such as blood or urine—to determine blood alcohol content (BAC) in Georgia. The state recently went through a change in units, switching from the outdated Intoxilyzer 5000, which is one of the first models made by the manufacturer, to the Intoxilyzer 9000.
Georgia decided to switch from the older model to the Intoxilyzer 9000 due to questions about the former's reliability. However, rather than switching to a different manufacturer, the state decided to upgrade to a newer version.
There are several differences between the Intoxilyzer 5000 and Intoxilyzer 9000. Perhaps the biggest is that the Intoxilyzer 9000 uses different technology to determine BAC from the breath sample. Reporting the BAC results is also different, as the 9000 prints out a graph showing the information. The Intoxilyzer 9000 is also able to store more data than the previous model and runs a calibration check for every test.
However, despite the change to "newer" technology, the Intoxilyzer is still susceptible to a number of problems that can have an impact on your driving under the influence (DUI) arrest—and your driver's license. Therefore, anyone who is arrested for drunk driving after the blowing limit is encouraged to investigate their results rather than accept them at face value.
One problem with the Intoxilyzer 9000 is that it sensitive to many compounds besides ethanol. This means that it confuses other types of compounds with alcohol, leading to a higher blood alcohol content (BAC) reading. This is problematic for someone with diabetes or who is following a low-carbohydrate diet, because acetone (produced by ketosis) could be read as alcohol.  
And, like any breathalyzer test, proper administration is critical to deliver reliable results. If the officer is not trained properly, or does not observe the individual for 15 minutes before administering the test for signs or eating, drinking or vomiting, this could render an inaccurate reading.
Understanding if the breathalyzer was accurate is important for anyone facing a DUI charge. Ask your questions about this test to the attorneys at The Turner Firm, LLC online today.