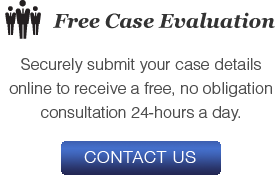 Georgia DUI Third Offense
Georgia's driving under the influence (DUI) laws are designed to inflect harsher sentences on habitual offenders. If you have recently been charged with a DUI third offense within five years, you could face life-changing penalties. However, with the right Georgia DUI lawyer on your side, you can increase your chances of obtaining a favorable outcome for your case.
The first thing you should worry about after your Georgia DUI third offense arrest is fighting your administrative driver's license suspension. For a third failed test (or breath test refusal), your license could be suspended by the Department of Motor Vehicles for five years. Twenty-four months of this suspension is a "hard" suspension, which means absolutely no driving. After this time, you may be eligible for a limited permit that allows you to drive to your place of employment and other court-approved locations. In order to have your license reinstated, you may be required to have an ignition interlock device installed in all vehicles in your name.
The mandatory minimum jail sentence for a Georgia DUI third offense is 15 days; however, the judge may sentence you to between 30 days to 12 months of jail time depending on the circumstances of your drunk-driving arrest. You could also be ordered to perform 240 hours of community service and attend at least 17 hours of an alcohol rehabilitation treatment.
You could be sentenced to at least 12 months of probation, less any jail time served. If you violate           any of the terms of your probation, you could face additional consequences. The judge may also order you to pay to have your name, address, photo, and the details of your drunk-driving arrest published in your local newspaper.
After a third offense conviction, you will be required to surrender the tags for any vehicles in your name, though, in some cases, you may apply for a hardship license if your family members have a valid need for the vehicle.
The DUI lawyers at The Turner Firm, LLC have the skill and experience necessary to fight your Georgia DUI third offense charges. To receive a free consultation on your case, please fill out our online contact form now and a lawyer will contact you promptly.