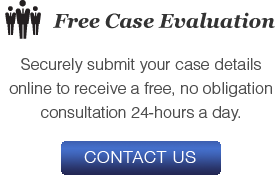 Georgia DUI Driver's License Suspension Hearing Process
Challenging your driver's license suspension after a Georgia driving under the influence (DUI) arrest can be quite complicated. The first action you must take after blowing over the legal limit or refusing the breathalyzer test is to submit a hearing request to the Georgia Department of Driver Services within 10 business days of your arrest. Failure to act in a timely manner means that your forfeit your right to appeal the administrative license suspension (ALS).
Next, your attorney will prepare your case in order to challenge the suspension. To do this, he or she must establish that you were not under the influence of alcohol, that the breathalyzer test was incorrect, that the cop did not follow proper protocol or that the cop did not inform you of the Implied Consent warning.
There are several things that can happen on the day of the ALS hearing. One is that your attorney can arrange a plea deal with the arresting officer where your suspension is dismissed in exchange for pleading guilty to the criminal charges. It's important that you weigh the pros and cons before making an important decision such as this.
The other thing that can happen is that your attorney goes on with the administrative hearing as planned, questioning witnesses as well as the arresting officer to establish your case. During the hearing, your attorney will take note of the officer's testimony, which could come in handy during the criminal case if his or her statements differ. In this scenario, your license will either be restored or your suspension will be upheld.
The best possible thing that can happen on the day of the hearing is that the arresting officer fails to appear. If this is the case, your license will be restored and the ALS case will be thrown out.
ALS hearings are designed in a way for the state to win, so knowledge of this process is certainly critical when challenging your driver's license penalty. The attorneys at The Turner Firm, LLC invite website visitors to submit their questions about the license suspension via our online form. Schedule your obligation-free case assessment for immediate legal support.