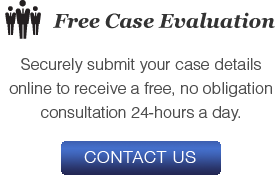 Henry County DUI
If you have been arrested for a Henry County driving under the influence (DUI) offense, you could face the loss of your driver's license, increased insurance premiums, expensive fines, and a criminal record. A drunk-driving conviction has the potential to negatively impact your family, your employment, and even your future. Because the stakes are so high, it is crucial that you retain the counsel of an attorney who has experience in the field of DUI defense.
The penalties for a DUI conviction are determined based on a number of factors. Prior convictions, causing an accident that results in property damage, injury, or wrongful death, or transporting a minor could increase the amount of jail time and fines you may face. The standard punishment for drunk driving may include incarceration, fines, mandatory alcohol education, and community service.
Your driver's license may also be suspended by the Department of Motor Vehicles after you fail your breathalyzer test. Your license may be suspended a year for your first DUI offense, three years for a second DUI offense, and five years for your third DUI offense. As a condition of your license reinstatement, the installation of an ignition interlock device may be required. For a fourth DUI arrest, your vehicle may be impounded.
You have the right to fight your license suspension by requesting a hearing within 10 business days of your drunk-driving arrest. Failure to do so will result in the loss of your driving privileges 30 days after your arrest. A qualified Henry County DUI lawyer should have experience with representing clients in this administrative hearing.
Because of public pressure and media scrutiny, it is becoming harder to negotiate a plea deal in a DUI case. This makes hiring a skilled defense attorney more important than ever. Your DUI attorney will look for evidence in your case that you may have never thought of in order to build a successful defense.
Don't face a Henry County DUI charge on your own—contact The Turner Firm, LLC. Our defense lawyers have dedicated their careers to defending residents who have been accused of this serious crime. Fill out our online contact form for a free case evaluation.