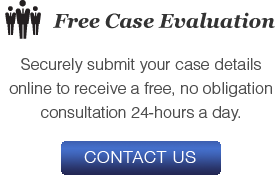 Georgia DUI Misdemeanor
In Georgia, a driving under the influence (DUI) offense is classified as a misdemeanor, unless there are extenuating factors. Even if your DUI is charged as a misdemeanor offense, you could still face serious consequences, such as probation, fines, a suspended driver's license, increased insurance premiums, and jail time.
Typically, you will receive a Georgia DUI misdemeanor charge if this is your first, second, or third offense; however, a fourth offense is considered a felony. Drivers who cause personal injury, property damage or who commit another crime during a DUI can also be charged with a felony offense.
The difference between a Georgia DUI misdemeanor and a felony is that a misdemeanor is punishable by less than a year in jail, while a felony is punishable by at least one year in a state prison. Convicted felons are also prohibited from working in certain jobs, voting, or owning firearms.
While a judge could order jail time for a misdemeanor offense, this sentence may be suspended in lieu of probation for a first offense. When serving probation, obeying the terms and conditions is extremely important. You may be required to check in with a probation officer, attend AA or NA meetings, and avoid committing other crimes during this time. Failure to comply with these terms could cause you to serve out the entire jail sentence as well as face additional consequences.
A Georgia DUI misdemeanor conviction will also be reported on your criminal record. While there is a common misconception that this conviction will a "drop off" your record after a certain number of years, this is not the case. The only way to avoid a criminal record is to fight your misdemeanor charges.
The Georgia DUI misdemeanor attorneys at The Turner Firm, LLC can help you fight your drunk-driving charges. When you are a client, we will be by your side for every step of the court process, from arraignment to the trial. Our attorneys launch their own independent investigation into your case to gather evidence for your defense.
For more information on your charges, and a free evaluation of your Georgia DUI misdemeanor case, please contact our law office today.