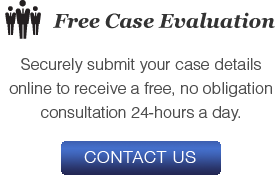 Cobb County DUI
One of the most troubling aspects of a Cobb County driving under the influence (DUI) charge is the uncertainty. You may be unsure of your potential sentence as well as whether you will be able to successfully fight your Cobb County DUI charge. By immediately contacting an experienced DUI defense lawyer, you can allay your fear of the unknown and learn the next steps you should take for your case.
The first thing your Cobb County DUI attorney will want to work on is fighting your administrative license suspension. This suspension occurs 30 days after your arrest, unless you request a hearing with the DMV within 10 days. Your attorney will make sure your request is submitted in time and ensure you receive proof that it was received by the court. He or she will then prepare a defense to contest your automatic license suspension.
Your license may be suspended if you test over the legal limit or if you decline to take a breathalyzer test. You could receive a one-year suspension for a first offense, a three-year suspension for a second offense, and a five-year suspension for a third offense. If your license is suspended, your attorney may help you apply for a limited permit, which allows you to drive to school, work, doctor's appointments, and other necessary locations.
While handling your license suspension, your Cobb County DUI lawyer will also begin gathering evidence for your criminal case. This may include reviewing video evidence, police reports, and witness statements, as well as analyzing any field sobriety test or breathalyzer test evidence.
You may know that a DUI charge could result in probation, fines, court costs, community service, DUI School, and even incarceration. You may be unaware that a conviction will result in a criminal record that lasts for the rest of your life. That's right—your very future may be at stake for a mistake you made one night. With a criminal record, you could face increased insurance costs as well as problems with employment. That is why fighting a Cobb County DUI charge is so important.
If you are facing a Cobb County drunk-driving offense, the experienced defense lawyers at The Turner Firm, LLC can help. Please contact our firm today for a free consultation on your case.