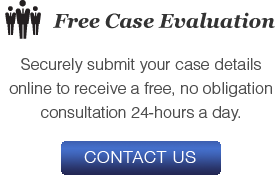 Georgia DUI DS-1205 Form
If you were arrested for driving under the influence (DUI) in Georgia, the police will immediately confiscate your driver's license and you will receive a DS-1205 form. Serving as a notification for the pending administrative license suspension (ALS) hearing as well as a temporary driving permit, you can receive this form for either refusing to comply with the breathalyzer test or for blowing over the legal limit (0.08% for drivers 21 and over; .02% for drivers under 21; .04% for drivers operating a commercial vehicle).
The DS-1205 form is used by the police to document your information, the arresting officer's information, your chemical test results (if applicable) and the reason why your license should be suspended by the Georgia Department of Driver Services. As a sworn report, the officer must have reasonable grounds to believe that you were under the influence at the time of arrest. If this information is inaccurate, your suspension could be challenged during the ALS hearing and criminal case. The DS-1205 must be signed and notarized by a notary public.
The form also explains how to request a hearing in order to contest your automatic license suspension. If your request is not sent within 10 business days of your initial DUI arrest, you will lose your chance to appeal the penalty. You must submit a request in writing that contains your full name, address, driver's license number, date of birth and telephone number where you can be reached during business hours.  Additional required information includes contact information for potential witnesses, a statement detailing why you are contesting the suspension, a statement on the type of relief sought (in the case, an appeal of the suspension) and your attorney's contact information.
The attorneys at The Turner Firm, LLC invite Internet readers to submit their legal questions regarding DUI online for an obligation-free case analysis 24-hours a day.