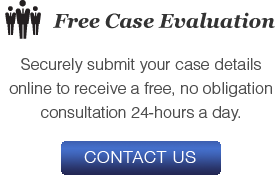 Rockdale County DUI
A Rockdale County driving under the influence (DUI) charge results in two separate cases: administrative and criminal. While the administrative component may result in a license suspension, the criminal case could lead to serious penalties such as fines and incarceration. A skilled Rockdale County DUI lawyer can represent you in both cases and may increase your chances of a successful outcome.
The administrative hearing is under the jurisdiction of the Department of Motor Vehicles. If you refuse to take a breath test, or test over the legal limit, your license will automatically be suspended 30 days after the date of your arrest, unless you request a hearing within 10 days. Because this window is so tight, hiring a DUI lawyer immediately after your arrest is in your best interest. Your attorney will ensure that the hearing request paperwork is completed properly and submitted by the deadline. He or she will also be with you during the hearing to contest your administrative license suspension.
For a first offense, your license will be suspended for one year. A second offense may result in a three-year suspension, while a third offense could lead to a five-year suspension. In some cases, you may be required to install an ignition interlock device in your car as a condition of your driver's license reinstatement.
Your criminal case will be heard in one of the Rockdale County courts. If convicted, the judge may sentence you to alcohol education and treatment, community service, fines, court costs, probation, and possibly jail. If there are extenuating circumstances in your case, such as prior DUI convictions, transporting a child at the time of the incident, or causing an accident that results in wrongful death or serious injuries, your punishment may be increased.
Your Rockdale County DUI lawyer can develop a defense for your criminal case. He or she will investigate all aspects of your arrest and chemical test to determine if any errors were made. By finding holes in the prosecution's case against you, your DUI lawyer can help you win your case.
The Turner Firm, LLC is one of the top DUI defense firms in Georgia. Thanks to their skill and experience, our attorneys have an impressive track record of having DUI charges reduced or even completely thrown out. Speak with one of our attorneys today for a free consultation on your Rockdale County DUI case.