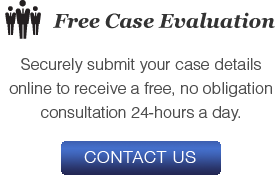 Georgia DUI Temporary Driver's License
During the course of a Georgia driving under the influence (DUI) arrest, the officer will confiscate your license and provide you with a DS-1205 form. In addition to explaining the administrative license suspension you now face (and how to appeal it), this yellow form serves as a temporary driving permit. For this reason, it's important to keep this documentation with you at all times while you are driving.
The temporary driving permit is only valid for 30 days after your arrest. If you fail to submit an administrative license suspension (ALS) hearing request to the Department of Driver Services before the 10-day deadline, you will lose your right to drive—as well as any chance to contest your suspension in the future.
If you do file your suspension appeal on time, you will receive an extension of your temporary permit. This is because the ALS hearing is often scheduled 60 days after the initial arrest—30 days past when your suspension is supposed to go into effect. However, sometimes it can take some time to get the extension letter in the mail.
You can still drive while awaiting your extension letter. If you are pulled over and the officer questions your expired temporary permit, he or she can contact dispatch to check on the status of your license. The information should be current on the state's Department of Driver Services database.
That said, it's important to ensure that the Department of Driver Services received your ALS hearing request. Most attorneys recommend sending the paperwork via certified mail and keeping the check number for your $150 filing fee so you know if it was cashed by the department.
If you were arrested for drunk driving after failing or refusing to take the breathalyzer test, contesting the administrative license suspension is important. Our website visitors are invited to ask questions about the appeal process by completing our online form —anytime—for a no-obligation case assessment.