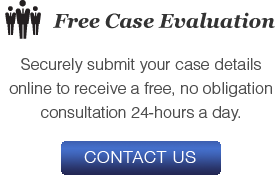 Douglas County DUI
After being arrested for a Douglas County driving under the influence (DUI) offense, you have two options: plead guilty or fight your charges. If you plead guilty, you could be sentenced to harsh penalties such as serving jail time and/or probation, paying fines and court costs, attending mandatory alcohol education courses, and performing community services. Your license could also be suspended for a lengthy amount of time. However, by fighting your Douglas County DUI charge, you may be able to avoid these consequences as well as a criminal record.
In Georgia, possessing a blood alcohol content (BAC) of .08% or higher when operating a motor vehicle can result in a drunk-driving arrest. The legal BAC limit for drivers under the age of 21 is .02%, while a driver who is operating a commercial vehicle may be charged with a BAC of .04% or higher. To determine your BAC, the arresting officer may ask you to take a blood, breath, or chemical test.
You may worry that because you failed a chemical test, there is no way you can win your case. However, a Douglas County DUI lawyer who has undergone training on these types of tests can investigate both the administration and machine to determine if any errors occurred. If your defense lawyer finds any inaccuracies, the results of your test may be suppressed in court.
You may face an immediate driver's license suspension if you test over the legal limit or refuse to take a chemical test. This administrative license suspension, imposed by the DMV, is for one year if this is your first offense. A second offense may lead to a three-year suspension, while a third offense could result in a five-year suspension.
Selecting the right Douglas County DUI lawyer can be an intimidating process—after all, a good lawyer means the difference between winning and losing your case. You should look for a lawyer who focuses solely on drunk-driving defense, and has taken training classes on field sobriety tests and breathalyzer testing. You should also look for a lawyer who has a good reputation in the Douglas County Court system.
The Turner Firm, LLC is one of the most well-known DUI defense firms in the State of Georgia. Our attorneys have a successful track record of having Douglas County DUI offenses reduced to a lesser charge or ultimately dismissed. Contact our law firm today for advice on your case.