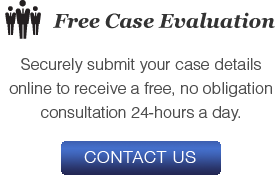 Clayton County DUI
In Georgia, the legal blood alcohol content (BAC) limit for operating a vehicle is .08%, though this limit is much lower for commercial drivers and drivers under the age of 21. To determine your BAC, the arresting officer may ask you to take a blood, breath, or urine test. However, even if you test over the legal limit, you can still fight your Clayton County driving under the influence (DUI) charges.
Of the three chemical tests, the breathalyzer test is the most commonly utilized. Blood tests must be administered by a trained medical employee, while a urine test is typically reserved for drug testing. The breathalyzer test is normally administered at the police station by an officer.
To take the breathalyzer test, the officer will ask you to blow into a plastic mouthpiece until asked to stop. After taking the test, the results will show up on the screen or will be printed.
In Clayton County, law enforcement agents use the Intoxilyzer 5000 breath test machine. This machine utilizes light to determine how much alcohol in your breath sample, and then uses this information to calculate how much alcohol is in your blood. The problem with this machine is that it uses a source code to determine your results. The manufacturer has refused to release this code to defense attorneys, even when ordered by several states. Because the source code cannot be reviewed by an independent party, there are some questions regarding the machine's reliability.
If you are facing Clayton County DUI charges after failing a breath test, you should hire an attorney who has training and experience with the Intoxilyzer 5000. A skilled attorney may find that there were errors with the breath test you took, leading to an inflated result. Certain medical and dental conditions, as well as your temperature during testing could affect your results.
The defense attorneys at The Turner Firm, LLC have undergone training by the manufacturer of the Intoxilyzer 5000, and their inside knowledge can be used to the benefit of your defense. Contact our law firm today for a free evaluation on your case and to learn more about fighting your Clayton County DUI charges.