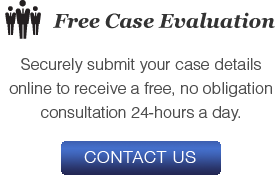 Fulton County DUI
Georgia driving under the influence (DUI) laws make it a crime to drivers over the age of 21 to operate a car, motorcycle, or boat with a blood alcohol content (BAC) of .08% or higher. If you were arrested in Fulton County for DUI, chances are you were asked to submit to a breathalyzer test in order to determine your BAC. While fighting a drunk-driving charge if you tested over the legal limit may seem pointless, there are several defense strategies that can be used to refute the results of your Fulton County DUI breathalyzer test.
The first thing you should do after your drunk-driving arrest is contact a highly-qualified Fulton County DUI lawyer. Your lawyer can immediately begin gathering evidence, reviewing police reports, and investigating your breathalyzer test. By uncovering facts that are favorable to your defense, you can increase your chances of a successful outcome.
Law enforcement agencies must follow strict guidelines regarding the calibration and maintenance of breathalyzer tests. If these machines are not cared for properly, it can impact the results of your test. Improper administration of the test—such as the officer making you blow into the tube for longer than necessary—could also cause errors.
Medical conditions, such as acid reflux, as well as dental work could also produce an inflated test result. Other factors, such as chewing gum, using mouthwash, vomiting, or belching also affect DUI breathalyzer test results.
Did you know that even if you refused to take a breath test, you could still face serious consequences? Fulton County's implied consent law—which you agree to when you receive your Georgia driver's license—states that anyone who is stopped on suspicion of DUI is required to take a breath, blood, or urine test if asked by the arresting officer. Refusing this test could lead to a lengthy driver's license suspension. You have 10 days to request a hearing with the Department of Motor Vehicles to contest this suspension, as failure to request a hearing within this limited window will lead to an automatic suspension on the 30th day after your arrest.
You need a Fulton County DUI lawyer at this time that has the training, skill, and knowledge to contest the results of your breathalyzer test. The attorneys at The Turner Firm, LLC have a successful track record of challenging these results in order to have their clients' charges dropped or reduced. Contact our law office today for a complimentary case evaluation.