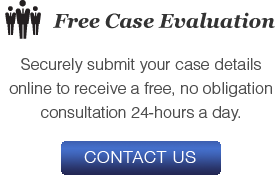 Forsyth County DUI
In Forsyth County, it is illegal to operate a motor vehicle while under the influence of alcohol and/or drugs. For drivers over the age of 21, the legal limit is a .08% blood alcohol content (BAC), while for drivers under 21 the limit is much lower (.02%). However, a driver could be convicted with a BAC of .05% if the prosecution can prove that this amount of alcohol affected the defendant's driving ability.
The penalties for a Forsyth County driving under the influence (DUI) offense could include incarceration, mandatory alcohol education and treatment, fines, and community service. For a first offense your license may be suspended for one year. For a second offense the license suspension is for three years, and for a third offense it is five years. In some cases, you may be ordered to install an ignition interlock device in all of your vehicles in order to have your licensed reinstated. The cost for installation, rental, and maintenance of this device must be paid for out of pocket.
The judge will look at several factors when determining the punishment for your Forsyth County DUI conviction. Having prior DUI convictions on your record, driving a commercial vehicle at the time of arrest, causing an accident that results in death or personal injury, or transporting a child while under the influence can affect your penalties.
The consequences for DUI can impact other parts of your life. Some employers refuse to hire applicants with a drunk-driving charge on their criminal or driving record. Insurers may also raise your premiums, though in some cases your police may be cancelled altogether.
Fortunately, with the right Forsyth County DUI lawyer on your side, you can fight these serious charges. Your attorney can review every facet of your case, from the traffic stop to the breath test, to find evidence that can weaken the prosecution's case against you. By hiring an experienced defense attorney, you have an advocate on your side who is dedicated to securing the best possible outcome.
The Turner Firm, LLC has extensive experience with the Forsyth County court system as well as defending citizens against drunk-driving charges. Contact our law office today for information on your case and a free consultation.