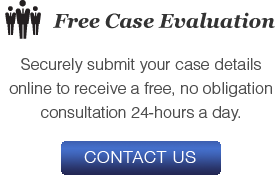 Georgia DUI CDL
As a commercial driver's license (CDL) holder, being able to drive is critical for your ability to work.  Unfortunately, being arrested for driving under the influence (DUI) in Georgia can have an impact on your livelihood. There are several considerations CDL holders should take into account if they have been charged with drunk driving.
While the legal limit for Georgia drivers 21 years of age and over is .08%, this is lower for those operating a commercial vehicle—only .04%. Depending on your gender, body type and other factors, only a drink or two is enough to put you over the limit.
A DUI arrest triggers two legal actions—one administrative and one criminal. Because driving is considered a privilege—and not a right—the Georgia Department of Driver Services has the authority to automatically suspended your driver's license, even before you face your criminal charge. You only have 10 business days to appeal this administrative license suspension (ALS), so it's important to act fast not only to save your ability to drive but your career as well. If you fail to submit a hearing request in time, you lose any opportunity to appeal your license suspension.
Whether you test over the legal limit or decline to take the breathalyzer test, you could a one-year administrative license suspension if this is your first offense. However, if this is a second offense, you could face lifetime disqualification from holding a CDL.
You also face penalties if convicted of DUI in criminal court. Potential punishments include jail time, fines, probation, alcohol treatment and community service. You could also have difficulties applying for employment, winning a child custody case or leaving the country.
CDL holders have a lot to lose after a DUI arrest. For this reason, the attorneys at The Turner Firm, LLC offer obligation-free case evaluations and are available to answer your questions 24/7 via our online form.