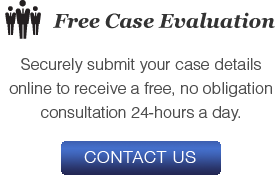 Barrow County DUI
A Barrow County driving under the influence (DUI) offense could result in a driver's license suspension, jail time, probation, community service, fines, court costs, and mandatory alcohol education and treatment. However, you need to remember that an arrest is not the same as a conviction. If you have recently been arrested in Barrow County for DUI, you still have time to fight your charges in order to avoid serious penalties.
You have 10 days following your Barrow County DUI arrest to request a hearing with the Department of Motor Vehicles regarding your administrative license suspension. This suspension occurs when you fail a breathalyzer test or refuse to take one altogether. Your DUI defense lawyer will not only ensure you request this hearing within a timely manner—he or she will also represent you in court. If you do not fight this suspension, you could face a one-year license suspension if this is your first offense.
Your attorney will also review every part of your DUI arrest to determine if proper police protocol was followed and if there are any inaccuracies with your breathalyzer test results. If the officer did not have probable cause to stop you or arrest you for DUI, any evidence obtained may be suppressed. 
Breathalyzer test results are used by the prosecution to prove that you were over the state's legal limit. However, there are many known problems with these tests. If you have certain medical or dental conditions, they could produce an inflated test result. Improperly maintained, calibrated, or administered tests can also be inaccurate. A skilled DUI lawyer will have the skill necessary to refute these tests in court.
Hiring a Barrow County DUI lawyer can be expensive, but consider the costs of a conviction. Not only will you have to pay fines and court costs, you will have to pay for DUI School and alcohol education classes out of pocket. You may also have to miss work in order to serve jail time and perform community service. In some cases, you could even be terminated for having a DUI on your criminal record.
Remember that you have the chance to fight your Barrow County DUI. The defense lawyers at The Turner Firm, LLC are more than happy to represent you during this difficult time. Fill out our online form now for a free evaluation on your case.