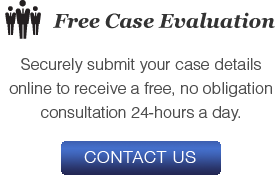 Georgia Military DUI
The U.S. military puts a high stake on honor and integrity; therefore, even actions taken during personal time can have a bearing on an individual's career. If you are in the military and have recently been arrested for driving under the influence (DUI) in Georgia, there is a lot at stake. In addition to the automatic license suspension and civilian penalties, you may also be subject to consequences from the military.
After your arrest, you have 10 days to contest your pending license suspension, which is imposed by the Department of Driver Services. If you fail to submit a hearing request to appeal this penalty, your driving privileges will be suspended on the 31st day following your initial drunk-driving arrest. This can make it difficult to get to the military base or other critical locations.
The criminal penalties for a DUI conviction include jail time, expensive fines, community service, alcohol treatment and probation. The length or incarceration or amount of the fine depends on the circumstances of your case; however, there are mandatory minimum penalties the judge must keep in mind when delivering the sentence. This means you will definitely spend some time behind bars.
Of course, the military will also impose its own penalties on members charged with drunk driving. For example, if you are convicted of DUI, you may lose your security clearance and could be unable to perform your job. Other penalties include being prohibited from travelling to certain counties, being denied base privileges and being barred from combat duty. In a worst-case scenario, you could face a general or dishonorable discharge.
If you are discharged from the military, having a DUI on your record could put you at a considerable disadvantage when applying for jobs in the civilian sector. Even renting an apartment or applying to school can be problematic with a criminal past.
The good news is that being arrested for DUI doesn't mean you will be found guilty. If you have questions about how a DUI charge can affect your military career, our firm invites you to submit them online to schedule a no-obligation case assessment.