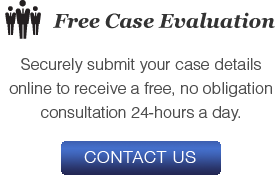 Coweta County DUI
There is a common misconception that if you are arrested for a Coweta County driving under the influence (DUI) offense, you will automatically be found guilty. However, with a qualified drunk-driving lawyer on your side, this is not necessarily the case. A Coweta County DUI lawyer will be on your side during every step of the legal process, from the administrative license suspension hearing to the criminal case.
In many DUI cases, the prosecution will try to prove that you were intoxicated while driving by introducing your breathalyzer test evidence. The legal blood alcohol content (BAC) limit in Georgia is .08%--if a driver is over this limit, he or she may be charged with "per se" intoxication, even if his or her driving was not impaired.
The breathalyzer machine analyzes a sample of your breath by using light. Alcohol absorbs the light in the machine, so the more alcohol in sample, the more light is absorbed. Coweta County uses the Intoxilyzer 5000 to determine drivers' BAC. Because this machine is a computer, it uses a source code to calculate the BAC. However, there are some problems with this, as the manufacturer has refused to release the source code. Because no independent third parties can examine this source code, no one knows whether or not it is accurate.
Breathalyzer evidence can also be used by the Department of Motor Vehicles to impose an administrative license suspension. When you are arrested for a Coweta County DUI, the officer will give explain that you have 10 business days from the date of your arrest to request a hearing with the DMV. If you fail to submit your request on time, the DMV will automatically suspend your driving privileges on the 30th day after your arrest.
Georgia's implied consent laws make refusing to take a breathalyzer test if suspected of driving and driving a crime. Those who violate this law could face an even lengthier suspension than drivers who take the breathalyzer test and fail.
A Coweta County DUI guilty verdict could result in jail time, probation, alcohol education classes, community services, and stiff fines. Your insurance rates may also be raised by your insurer.
The only way to win a DUI case is to fight your charges. The attorneys at The Turner Firm, LLC are serious about helping Coweta County residents who have been accused of drunk driving. They are available 24/7 and provide payment plans to those who need them. Contact our law office today for a free consultation on your case.