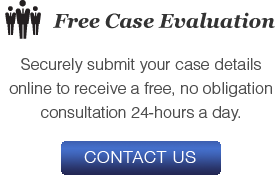 Newton County DUI
Let's face it—lawyers in general have a bad rap. But if you are facing a Newton County driving under the influence (DUI) charge, your defense lawyer will be your closest ally. From requesting an administrative license suspension hearing to building a solid defense for your criminal case, your DUI lawyer will be with you every step of the way, making sure your rights are protected.
Public pressure has led the Georgia legislature to pass tougher laws regarding drunk driving. Even a first offense is punishable by hefty fines, community service, a license suspension, and jail time. In addition, your license may automatically be suspended by the Department of Motor Vehicles if you fail a chemical test or fail to take one.
Fortunately, you have the right to fight your charges. Remember, the burden of proof rests on the prosecution—they must prove beyond a reasonable doubt that you were operating a vehicle with a blood alcohol content (BAC) over the legal limit. If your DUI defense lawyer finds that the evidence being used against you is inaccurate, your case may be dismissed and you will avoid the consequences that come with a conviction.
Many common defense strategies exist that can help your defense. One of the most common defenses involves the police officer's actions during your traffic stop. If the officer did not have a valid reason to pull you over on suspicion of drunk driving, any evidence that he or she finds may be inadmissible in court. Likewise with the arrest—if probable cause did not exist to arrest you for DUI, the entire arrest is illegal.
It is a common misconception that if you test over the legal limit, there is no reason to fight your charges. However, there are a lot of things that can go wrong with a breathalyzer test. Improperly calibrated, maintained, or administered breath tests could lead to an inaccurate reading. Dental and medical conditions can also push excess alcohol into your breath sample, leading to an artificially high breath test result.
Let the defense lawyers at The Turner Firm, LLC be your advocates during this time. Our legal team has years of experience representing clients against their Newton County DUI charges. Call our law office today for a consultation on your case.