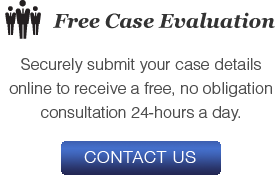 Georgia DUI Second Offense
In an effort to crack down on drunk drivers, the Georgia legislature has passed strict laws regarding driving under the influence (DUI) offenses. Habitual offenders face serious charges, which include jail time among other penalties. If you have been charged with a Georgia DUI second offense, you should immediately contact a skilled defense lawyer to learn how you can fight your charges.
If convicted of a Georgia DUI second offense, you could face 90 days to 12 months in jail. While some of this jail time may be suspended or probated, you will be required to spend at least 72 hours in jail. If your jail sentence is suspended in lieu of probation, you could be ordered to serve out the suspended jail sentence if you violate the terms of your probation.
You may also be ordered to perform a mandatory minimum of 30 days, or 240 hours, of community services. The fines for a DUI second offense range from $600 to $1000 plus statutory surcharges, which are generally 15%-25%.
You could face a three-year driver's license suspension for a DUI second offense conviction, and will be ineligible to have your license reinstated for 18 months. You cannot drive at all for the first 12 months, but may be eligible for a limited permit after this time. As a condition of your license reinstatement, you must have an ignition interlock device installed in your vehicle for six months.
During your license suspension, you will be required to surrender the license plates for any vehicles registered in your name. After you receive a limited permit or have your license reinstated, you can apply for new plates. If you have a family member who co-owns your vehicle, a hardship license plate may be granted.
One of the most embarrassing parts of a Georgia DUI second offense conviction is that you may be required to have your name, photo, and address as well as the details of your arrest published in your local paper. You are responsible for the $25 notice fee.
The DUI lawyers at The Turner Firm, LLC have successfully handled numerous Georgia DUI second offense charges. For a free case evaluation, please contact our law office today.